The below answers relate to a 'pure' proportional representation system where the total electorate is undivided, remains one zone and is used to elect, by what is known as a party list system, only the legislature. The executive (The Prime Minister, Chancellor or President) would then be elected, as in presidential systems, directly by the people in a separate ballot.
Practicalities
what if no single party wins a majority of seats?
legislation only passed by horse trading politicians behind closed doors?
why not a compromise solution?
won't it be a large ballot paper?
how could voter's secondary preferences be worked out?

Stable government
if it ain't broke, why fix it?
no 'leader of the government' in the legislature

Extremists
doesn't proportional representation give rise to small extremist parties?
extremist parties control the balance of power
parliament will be a collection of single issue candidates

Representation
doesn't it mean I will miss out on having a local representative?
with S.M.V. voting at least I will have a member of parliament who MUST respond to my concerns
the fundamental flaw of proportional representation is that it substitutes voting in support of party tickets, for voting in support of individuals
with proportional representation, party machines take over and candidates no longer have an incentive to appeal to individual voters
S.M.V. compels attention to local issues and regional differences
concentration of representation in metropolitan areas at the expense of rural
with 'above the line' voting you sometimes don't know who you ultimately elect

Practicalities
What if no single party wins a majority of seats, do we have to depend on a coalition of parties of differing agendas to form a government which will probably last until their first disagreement?
There would be a separate popular vote for the prime minister who would become the executive, appointing his/her own cabinet and responsible for day to day running of the country even though he/she would have minimal effect on introducing legislation.
Won't proportional representation lead to a situation where, instead of a party given a mandate from the people to govern in its own right, without hindrance, for a set period of time to carry out its promised agenda, we would have the situation where the only way any legislation can be passed is by a lot of horse trading between politicians in smoke filled rooms behind closed doors?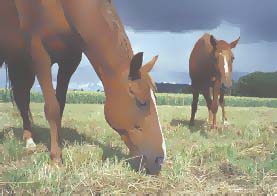 If at any election no party could gain a majority of votes under P.R., then it follows that at the same time no party could have garnished true majority support under S.M.V., despite the fact they may have technically won a 'majority' due to third party votes not counting. It should hardly be a virtue that that party would then have a mandate to govern without hindrance. Under P.R. any legislation that is truly desired by the majority of the populace should have no problem being introduced and passed by a majority of MP's. If not, publicity would be given to those members who were holding back despite their constituents wanting a positive vote on the issue, and pressure would thus be brought to bear on them either immediately or at the next election. Alternatively, where support from small parties (who were ideological indifferent to the issue at hand) was needed, so called horse trading would exist, but is that in itself a bad thing? All it is, is people's representatives compromising on an issue. Two or more parties tolerating the desires and aspirations of each other (where they don't find those desires too obnoxious) and creating a situation where all may attain what they want.
Why not a compromise situation where the nation is divided up into regions of say, three electorates each? That way people can have representatives accommodating a plurality of interests while at the same time not being denied a local representative.
Compromises are only acceptable when both sides represent legitimate positions. You do not compromise with your recently discovered corrupt accountant about how much of your embezzled money is to be handed back. Geographical orientation voting is always promoted by the larger parties because it offers them a larger than deserved share of the political pie at the expense of smaller parties. There are simply no benefits that make up for S.M.V's disproportionate representation.
Whatever its virtues in provincial times when mass communication did not exist, single, or even three member voting in the twenty-first century offers nothing that pure P.R. can't also provide. People in an area which is dominated by a common characteristic (for example: agricultural production, fundamentalist religion, unemployment) can just as easily vote and elect a local candidate as they might a national one if their interests were different.
It is ridiculous to state that the problem with PR is that people are denied a local representative when, in regions where no local candidate has been elected, the reason the people are 'denied' such is that they simply chose not to have one.
The irony is that proportional representation is probably more accommodating to some peoples whose political concerns are orientated in a criterion more geographical than nation wide. Suppose there was a small fishing community of 10,000 people who were concerned that their main livelihood may be in danger by current government considerations about modifying fishing regulations and quotas. Being the population of only a fraction of the average S.M.V electorate, it would have no chance of getting its interests represented in parliament even though its interests were primarily regional. Yet, under proportional representation, if there also happened to be a number of similar fishing communities scattered along the coastline of the country, their common concerns relating to their own geography could be represented by one representative elected by voters from many different districts.
Isn't it going to be rather a large ballot paper?
It is true that each voter will be confronted with an extremely large selection of candidates and parties.
However, as we live in a high tech computer age this would not be not that difficult to accommodate. Parties or candidates could be issued with three letter number identification codes as some political parties already use now, e.g. ALP, DEM, NAT, CON, GRN etc. Ballot papers could be in the form of thin cardboard cards with printed on them, three parallel lists of the alphabet together with adjacent boxes for each of the seventy-eight letters.
Each voter's three letter choice could then be expressed by filling in a mark with a pencil in the appropriate boxes as one fills in a lottery card. The added bonus with this system is that vote counting could be mechanical and thus save both cost and time. As with letter sorting, machines with optical character readers (O.C.R) could sort voting cards into their own groups for counting and verification. An additional feature could be that an O.C.R discriminator could be installed at each polling station above the collection bins. On filling out the card, voters could insert it into the reader and wait for a response. The OCR returning the card would mean it has been filled out incorrectly, while accepting the card would give the voter the assurance that he/she has completed the card correctly. This would then eliminate informal votes.
How could voter's secondary preferences be worked out on that scale?
Even though the candidates would be able to direct their unused votes towards other parties, voting by the people would not be preferential as the logistics for doing this would be extremely complex. However with a one zone electorate where only a very small quota (percentage of votes) would be needed to win a seat, even the most acutely defined political viewpoints would have a reasonable chance of winning a voice in Parliament, thus causing fewer votes than normal running off into preferences anyway.
Also, with the option of an estimated so many parties/candidates to choose from, the voter's defined political viewpoint would be quite similar to that of the candidate of his or her choice and therefore their preferences would in probability be also quite similar.

Stable government
If it ain't broke, why fix it? Under the single member, preferential voting system, everyone gets to vote, the majority preferred candidate gets in, there is almost always a majority party in control and we thus get strong stable government.
In most elections a majority do not vote for the winning party. Some voters do, but other voters merely declare the winning party to be their least worst choice. When only one candidate in a single member electorate can win, it is very disingenuous to state that voters actually supported that candidate merely because they didn't detest him or her as much as they did the others.
We have to draw a limit to the alleged virtues of stability when it means that so many voters end up with a representative who wasn't their first choice. Besides, when there is a separately elected executive, the stability given by having a majority party in parliament is of much less importance.
How can we have confidence in our government when, because of the proliferation of large and small parties, at any time we don't know who has the power. What if we need emergency legislation passed? No 'leader of the government' can give an assurance that legislation can immediately be enacted into law.
There will be stability because the chief executive (Prime Minister, President), who does have some powers, is in for a fixed term immaterial of his support in Parliament House. It is true that no MP / party leader can speak for the legislative assembly and declare that some legislation will definitely be passed. This however probably only appears a problem as it is something we have been used to experience. For all of its history the US Congress has been in the same situation and they have never really viewed it as a problem. Members of congress are not bound to their parties' call and even when one party has a majority in both houses in still does not guarantee that that party's leader can introduce legislation and be sure that it will be passed.
Extremists



Doesn't proportional representation give rise to small extremist parties and allow them a platform for their unpleasant views?

Well we do live in a democracy. They possibly find our views unpleasant. If we truly believe we are right then we cannot fear the words spoken by our political enemies. Besides, in parliament they would only be granted time to speak in proportion to the size of their party.
Won't we be in the situation where small and possibly extremist parties control the balance of power and dictate legislation in return for their support with required legislation.
The bark of "control the balance of power" is a lot worse than its bite. What many people don't realise is that a lot of legislation is passed with bi-partisan support, that is, support from all of the major parties. No party appealing to what may be described as the middle-of-the-road voter, wants to be left behind by not being seen to endorse predominately popular legislation whose time has come. A common effective criticism of one party from another is something similar to the line "ten years ago when this important legislation was first introduced members seated on the other side failed to give it their support".
The minority parties only begin to get their leverage when the proposed legislation itself is partisan and somewhat controversial. In such cases there will always be a limit to what deal a major party will do, because after all, it always has to maintain its own reputation. It's not going to be in its interest if the price it has to pay to get its own program through is supporting some really bizarre legislation, the publicity from which would cause it to lose substantial votes at the next election. If the legislation it has to support in the horse trade is odd but relatively unobtrusive and benign to the population as a whole, then is it really so bad that a small party manages to get some minor legislation through? After all, they represent the electorate too.
All that's going to happen is that parliament will be joined by a collection of single issue candidates. What intelligent input on the bread and butter issues such as maintaining the economic health of the nation through low unemployment and a high value of the dollar will we get by candidates dedicated to gun rights, euthanasia, legalising marijuana, capital punishment, or saving the forests, public schools or whales?
You can't choose an electoral system so as to filter out the type of representatives you don't want. In a democracy a person should be able to choose anyone to represent them. What comes next? Anyone who hasn't a university degree or anyone who has never done manual labour should be denied access to Parliament?
In response to the specific criticism, single issue politicians might claim that others place too much emphasis on interest rates at the expense of human rights. No one has the arbitrary authority to declare what issues take priority. The best indication would be in the numbers manifested from election results proportional to all those who voted. Also, it must be remembered that in Germany, where, because of proportional representation, the Bundestag is populated by seven different parties (as of 2018), the economy is still managed so as to remain the strongest in Europe.